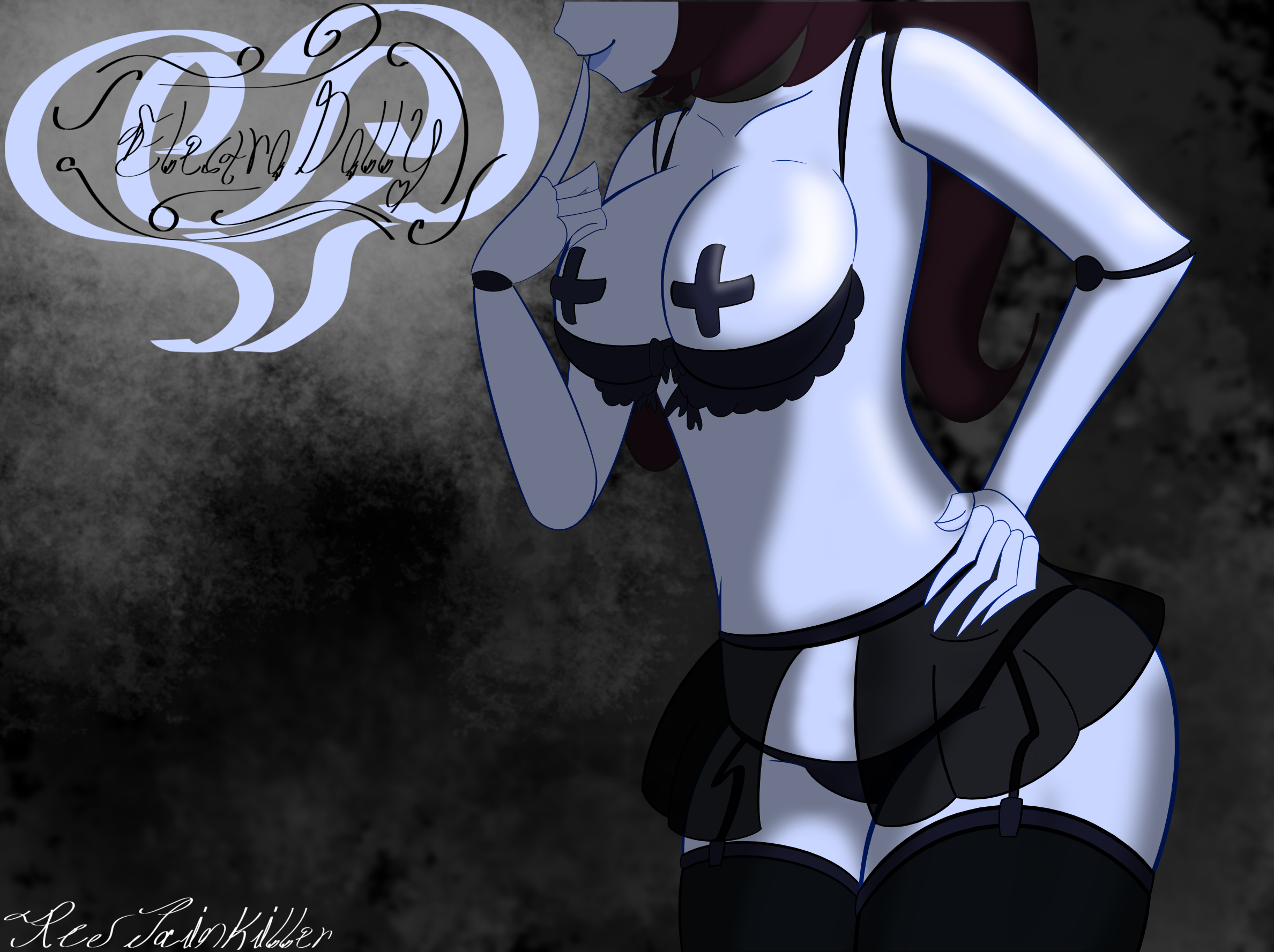 Hey pervy lovelies!~ I'm back with a long over due post.
Thank you guys so much 156 followers and for all of your support <3 
I also want to thank everyone that commissioned me. I love making your fantasies come to life~
I've got a lot of exciting updates for you all.
First off, I've posted a new track!!! 
If you haven't listened to it go take a peek and have some private time ;o
A lot more tracks are coming your way~
Art by the badass peen: http://respainkillerart.tumblr.com/
Next, l've upgraded the quality of my audio I can produce thanks to my sound engineer friend. He's teaching me all the fancy editing secrets in audacity and reaper. 
As a result, We're going to create the perfect electrodolly voice...yes really~ This android is getting a voice of her very own. Look forward to it soon <3
Anyone who donates to my paypal, any amount above $1, will receive a special thank you recording from me <3
Lastly, I'm updating my price list due to the enhanced quality and focus I can now provide.
---
::NEW COMMSSION INFO::
1. Private Skype Calls
2. Short Audio Recording/Script
3. Long Audio Recordings/Scripts
$50-$100 depends on length
4. Projects and Animations 
$100+ negotiable, Will do work trades <3
All comissions are completely custom. No limits on kinks~
Please pm, email, or skype me for buisness inquires and commissions.
---
That's all the updates for now! Again, it's all thanks to you guys <3
-electrodolly